Privacy Policy at betbarter
Betbarter's privacy policy is one of the main pillars of its operations. It fully affects the security of players. It is more concerned with the collection, processing and storage of personal data. The main terms and conditions in this area include:
Providing true details of name, surname, age, location and so on;
You must not create a personal profile for anyone other than yourself;
The company reserves the right to refuse to register you or to change your nickname if necessary;
Player information is collected, stored and subsequently used by Sky Infotech N.V. This company is registered in Curaçao, registered number 152377 and has its registered office at Abraham de Veerstraat 9, Curaçao;
Any further information relating to the privacy policy can be obtained by contacting support at

[email protected]

;
Personal information relating to players, such as name, date of birth, contact details, address, identity documents, transaction history, website activities, will be collected, stored and processed;
The purpose of interacting with player information is to monitor website performance, legal and regulatory compliance, marketing, and parties' rights and responsibilities.
All rules, conditions and information are required to be observed. If you do not agree with even one of the points listed, it is best to refuse to use the company's services so that many things will not come as a surprise to you.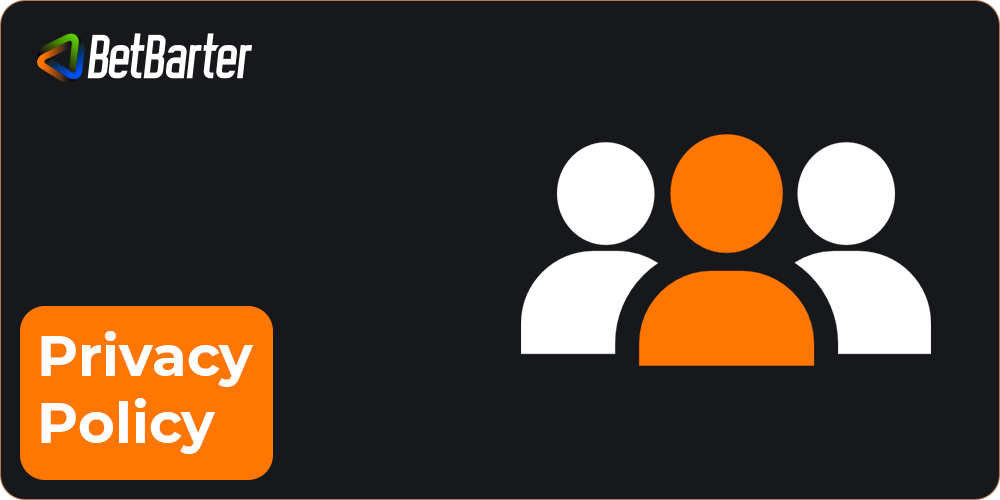 Players' rights under betbarter's privacy policy
Every user of betbarter and its services has a specific list of rights that must be exercised and respected. These include:
The right to correction – everyone has the opportunity to contact

[email protected]

and make changes to personal information;
The right to request a copy of your personal information if necessary;
The right to erasure – everyone can apply to have any data about them erased from the company's history. Reasons may include freedom of expression, legal obligations, and regulations, public and private interests, protection;
The right to share personal data with third parties.
Importantly, all information about you is kept exactly as long as you are an active user. After that, the time limit is set exactly until all necessary legal issues have been complied with.